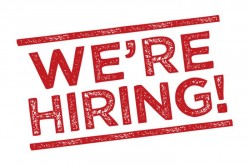 We are looking for Part Time/Casual Lifeguards and Leisure Attendants to work on Pool Deck and Camps over the summer period as well as a Full Time Cleaner
Lifeguard Position:
Candidates must enthusiastic, trained to IWS Level 2 Pool Lifeguard (or equivalent), have experience working with children and able to work a mixture of days, evenings, and weekends.
Role includes:
Lifeguarding Duties
Activity Camp Leader
To apply for Leisure Attendant positions click the link here
Full Time Cleaner Position
Job Description
Experienced cleaner required for immediate start in Shannon, Co. Clare. There will be an element of maintenance work involved in the role too. This is a full-time position and will suit an organised individual who is highly motivated and has previous experience in a similar role.
Candidates Requirements:
Attention to detail
Good English command
Verbal communication
Must have excellent attention to detail and an excellent work ethic.
Enthusiastic about work and enjoy cleaning
Ability to work independently without direct supervision and can follow supervisor's directives when given
Regular and reliable attendance is expected
References required
Maintenance experience
Closing date for applications 20th May 2018
To apply for Full time Cleaner Position click the link here.