We are delighted to announce that as a Centre we are going to under take a Coast of Clare Pool Swim to raise funds for EVA – Ennis Voices for Autism.
The swim is the equivalent to swimming from Doolin to Shannon, approximately 81 nautical miles / 150 kilometers / 6000 lengths of 25m pool. Swims to take place between the hours of 12:00 on Thursday 25th May 2023 and 12:00 Friday 26th May 2023!!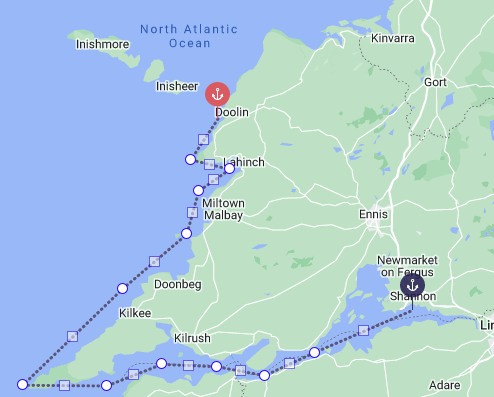 Record of all swims will be kept on the whiteboard on pool deck.
Anyone is welcome to participate in any pool and submit their distance to the pool in Shannon for inclusion in the total. If you would like to participate click the following link here.
All funds raised go towards 1:1 Swimming Lessons for Autistic Children through EVA.
Date 24 hrs from 12:00 Thursday 25th to 12:00 Friday 26th May 2023
Location Shannon Swimming & Leisure Centre & any pool
Social Tags #swimforeva
If you'd like to support this amazing event please contribute anything via our iDonate page