S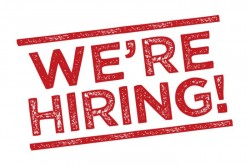 hannon Swimming & Leisure Centre is looking for Part Time/Casual Gym Instructors
It is essential that the successful candidate:
Has a minimum of 2 year experience in working in the leisure industry.
An NCEF, NCEHS, ITEC, ACE or similar qualification in Fitness
Has an ability to teach a wide range of group classes to an exceptional standard including Functional Training, Circuits, Strength & Conditioning, etc.
Is a motivated and committed individual with excellent communication and customer service skills.
JOB DESCRIPTION:
This is a diverse and hands on role that will offer excellent career opportunities to develop within a dynamic leisure facility.
The successful candidate will ensure the cleanliness and presentation of the facility is always of the highest standard.
The successful candidate will ensure that member's queries and concerns are always dealt with in a professional manner.
The successful candidate will ensure that Health and Safety procedures are adhered to within the facility.
The successful candidate will carry out comprehensive gym induction programmes ensuring customers are fully aware of how to use the equipment safely and the best way for them to reach their fitness goals without injury.
New staff are required to deliver quality customer gym and group exercise class experience with the aim of customer retention
All staff must have a presence on the gym floor that enhances the customer's experience as they arrive and train, offering advice, technique tips and ensuring customers get the best experience possible
All leisure staff are required to work on kids camps during camp seasons.
This is an excellent opportunity for enthusiastic, organised and committed individuals to drive and deliver the highest level of safety and customer experience within our fitness facilities.
Interested applicants should email their CV to karl@shannonleisurecentre.ie