More great news for Shannon Swimming & Leisure Centre and its High Performance Programme!!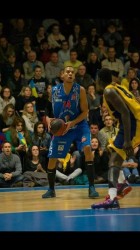 Two French Professional Basketball players will be visiting Shannon Swimming and Leisure Centre to conduct a training weekend with Shannon Jets Director of Coaching, Mike Hickey and Professional Basketball player Jason Killeen.
Jonathan Radjouki and Louis Trohel played with Jason Killeen in France last season. Jason informed them of the off-season training programme that he was conducting at Shannon Swimming and Leisure Centre under the guidance of Shannon Jets, Director of Coaching Mike Hickey.
Jason believes that the facilities at SS&LC are perfect for high intensity training and the two French players have decided to fly over for an intense weekend of training before they start their pre-season training in France. Mike Hickey has designed an intense weekend of training for them.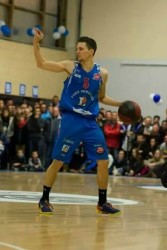 Jason, Jonathon and Louis possess all of the characteristics of a professional Basketball player. They apply a very positive attitude to everything that they do. They have the discipline required to train hard and a follow a healthy nutrition plan. They are highly self motivated and train very hard.
On Saturday, 26 Jul at 11.00 Local Shannon people will get an opportunity to watch the training session and to meet the professional Basketball players. The young High Performance Athletes who are undergoing training at SS&LC will also get an opportunity to train with the Professional Basketball Players. After the training session, the young athletes will get a chance to discuss all of the aspect that is required to be a professional athlete.