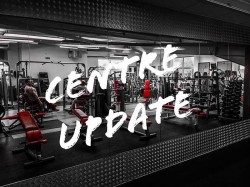 Following on from the recent government announcement that level 5 restriction are being extended until March 5th Shannon Leisure Centre will remain closed.
To minimise the impact to our members, all Pay in Full Memberships will continue to be frozen and all Direct Debits have been cancelled for the month of February.
Reminder: As the original announcement by the government to close in December came after our direct debit mandate had been sent to the bank a DD payment for January would still have come out of your account as per normal. To offset this we will be scheduling your first direct debit when we reopen one month later than normal.
We apologise if any inconvenience caused but this was completely out of our hands.
In what has been a very tough period for all businesses we will continue to do our best to minimise the impact to our members for as long as we can.
Thank you for your support and well wishes.