This summer Shannon Leisure Centre has over 10 camps and activities available for kids and teens from 5 – 15yrs. Drawing on over 23 years of experience we guarantee a fun filled experience and the best value around. All our qualified staff are fully trained and Garda Vetted.
Discount applies for multiple camps
For a full list of what's available read on

G
irl Power Camp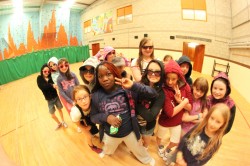 Shannon Leisure Centre Co. Clare Girl Power camps are designed for the straight talking junior fashion divas who don't mind getting their hands dirty.
We promise a fun filled girls only week with activities such as:
Fashion Design
Make-up
Splash Parties
Treasure Hunts
Hip – Hop Dance
Climbing
Rounders
Jewellery Making
Face Painting
Hair Braiding/styling
47ft Inflatable Obstacle Course
Nail art.
And much more…….
Week 1: 8th – 12th July 9:30 – 2:30pm
Week 2: 12th – 16th August 9:30 – 2:30pm
Age: 5 – 13yrs
Full week €68
10% discount on 2nd & 3rd Child for full week
Day rate €16.50
Absolute Fun & Games Camp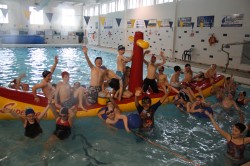 Shannon Swimming & Leisure Centre's Absolute Fun & Games camps are designed to cater for children of all ages, abilities and interests. We have been running camps for 19 years and over that time have gained a great reputation for variety, reliability and value for money. Our highly qualified instructors ensure that your child has a safe fun environment to enjoy themselves in.
Activities include
Tennis
Basketball
Uni-hoc
Tug-O-War
Orienteering
Hip Hop
Indoor Wall Climbing
Arts n' Crafts
Splash Parties
Mini Rugby
Bouncing Castle
Crab Soccer
Indoor soccer
Badminton
SuperMac Attack
Treasure hunt
Spike Ball
Playground
Giant Ski
Parachute Games
Bingo
Dodge Ball
Rounders
Olympic Handball
Futsal
Tag Rugby
Aqua Fun Games
Speed Stacking
Giant Pool Ghost Ship
Camp Games
Skittles
Musical Games
Bean Bag Toss
Ball Games
Face Painting
47ft Inflatable Obstacle Course
Scavenger Hunt
Camp 1: 1st – 5th July 9:30 – 2:30
Camp 2: 29th July – 2nd August 9:30 – 2:30
Camp 3: 19th – 23th August 9:30 – 2:30
Age: 5 – 13yrs
Full week €58
10% discount on 2nd & 3rd Child for full week
Day rate €15
Warrior Kids Camp
This camp is based around the triathlon disciplines of swim, bike & run with elements of nutrition, bike handling and maintenance
22nd – 26th  July 10:00 – 2:00pm
Age 7 – 14yrs
Full week €55
10% discount on 2nd & 3rd Child for full week
Day rate €14
Intensive Swimming Lessons
Monday – Friday for 2 weeks suitable for beginners and advanced.
1st Set: 1st – 12th July 3:30 – 4:15pm
2nd Set: 12th – 23rd August 3:30 – 4:15pm
Age 4 – 13yrs
€85pp
10% discount on 2nd & 3rd Child.

Water Safety Week
Date: 19th – 23rd August
Time: 9:30 – 12:00pm
Courses:
Safety 1 to 4 (8 yrs on first day of course)
Safety 1 starts at the basics of personal safety around water and principals of basic non contact rescues. As you progress through the safety's on to the Rescues more complex types of rescues are introduced as well as CPR, choking and defibrillation. This is a great course for kids who are looking for something else other than lane swimming clubs. They will learn how to be responsible around water and other important life skills which could be called upon one day.
Cost: €65
*Pre Booking required


SLC Boys only Camp
Action packed week of activities doing what boys like to do! This boys only multi activity camp is a mixture of sports, tech, fitness and most importantly fun!
Indoor Soccer, Basketball and Futsal Tournaments
Tag Rugby
Astro Turf Sports
Archery
Swimming
Indoor Wall Climbing
Mini Bootcamp
Swimming Pool Inflatables
and more…..
15th – 19th July
9:30 – 2:30pm
5-12yrs
€62 per person
Day rate €15.50
Special Offers Week
6th – 11th August
Keep an eye on our Facebook, Instagram, Snapchat and Twitter pages as well as our website for details on huge savings on activities and special offers throughout this week!!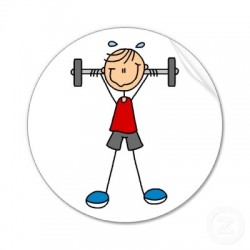 Download your booking form for our summer activities: Summer Camp Booking Form 2019
€20 non refundable deposit required on all bookings.
Don't forget we have summer memberships available for U18′s and 3rd level students to the Gym & Pool for as little as €72 for the entire summer!! Full details can be seen here.