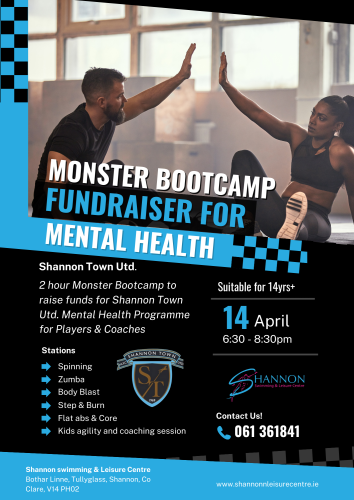 FREE 2-hour Monster Bootcamp to raise funds for Shannon Town United mental health programme.
Collection buckets will be available and donations being accepted on the night.
Friday 14th April 6:30 – 8:30pm
Open to everyone!
5 stations across 3 sports halls at Shannon Leisure Centre
Open to anyone 14yrs and over. If you would like to take part but have children younger to mind bring them along as we will have a coach from Shannon Town and a staff member from Shannon Leisure Centre doing Kids Agility Fitness and Fun activities out on the Astro Turf at the same time.
Note: Barbells & Body Con will replace Zumba. There will be no Zumba on the night.