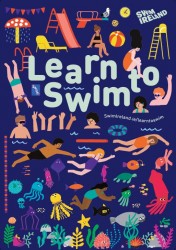 Shannon Leisure Centre is delighted to be partnering with Ireland's National Governing Body for Swimming Swim Ireland to bring you the new Swim Ireland Learn to swim Programme.
This programme delivers a fresh and innovative way of teaching your children how to swim. There is a focus on developing fundamental movement skills through structured play in lower levels and developing stroke technique over short distances as swimmers' advance. This methodology encourages children to progress quicker and develop more effective and robust aquatic skills, that will help them be stronger, more efficient and subsequently, safer swimmers.
As part of the new programme each child will receive a Learn to Swim Passport so your chuild can record their own personal journey in learning to swim. Shannon Leisure Centre will recognise and reward effort and achievement, with passport stickers as your child progresses.
Shannon Leisure Centre is committed to maintaining the highest standards of teaching delivery and adopting the Learn to Swim programme ensures your child is receiving the best swimming education in Ireland
Some notable changes:
Group swimming lessons is now open to kids aged 4-12ys
Group 1 Beginners lesson will run for 30mins

Group 2-5 will remain 45mins
Change over to the Learn to Swim Programme will start form the 3rd March which coincides with the start date of the next set of lessons. We do expect demand to be very high as usual and we strongly recommend early bookings as places are limited.
If you have any further queries, please do not hesitate to contact us on 061 361841