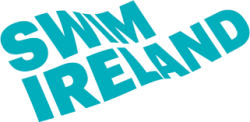 Our Swim Academy needs your help and it only takes a few minutes!!
In 6 years our swim academy programme has grown from 130 to nearly 1000 children. We were also the first swim programme in the country to run lessons specifically for members of the LGBTQI+ community with
Sporting Pride Ireland
and we have weekly lessons for
EVA – Ennis Voices for Autism
&
Down Syndrome Clare
. These fantastic achievements and programmes are only possible because of the amazing team of people here at Shannon Leisure Centre who give so much on a daily basis.
The
Swim Ireland
"Swimdustry" awards take place in Dublin in February 2023 and recognises the amazing achievements of swim programmes throughout the country. Our phenomenal Swim Academy Program and Teachers are eligible for nominations for awards. If you or your children attend or have attended lessons with us in the past we would be grateful if you could take a few minutes to vote for
Shannon Swimming & Leisure Centre
Swim Academy in the the following categories
A number of our Swim Teachers are also up for personal recognition nomination. You can nominate them by clicking the link below.
Young Swimming Teacher (under 25)
– Arianna Carabio
– Billy Dunne
– Darragh Harrington
– Emily Hayes
– Holly Jordan